Do you know anybody that enjoys swimsuit shopping? Me neither.
Between bad fitting room lighting, decoding the mystery of sizing, and finding a good cut, swimsuit shopping can be a hassle. But, with a few key tips, that's about to change.
My number one tip for finding the right swimsuit is knowing your body shape. Similar to getting dressed regularly, knowing your shape will help you select the right styles to give you the confidence you need when hitting the beach this summer.
The key with any swimsuit is to balance your proportions. Here are my recommendations for what to look for based on the five most common body shapes.
Rectangle
Characteristics:
-Shoulders, bust, and hip measurements are about the same measurement
-Your waist is more straight
-Long and lean or athletic built
Goals: shape is balanced so focus on adding a proportionate amount of volume and interest to the top and bottom half of the body
Example: Equally distributed details add volume and dimension to a straight shape
Inverted Triangle
Characteristics:
-Shoulders are the broadest part of your body
-Hips and waist are narrower
-Athletic build
Goals: emphasize bottom half of body to balance out top half and add volume to hips
Example: Bottom knot detail draws the eye down
Hourglass
Characteristics:
-Balanced bust and hips
-Weight is equally distributed between upper & lower body
-Well defined waist
Goals: keep proportions balance and accentuate waistline
Example: Wrap style defines the waist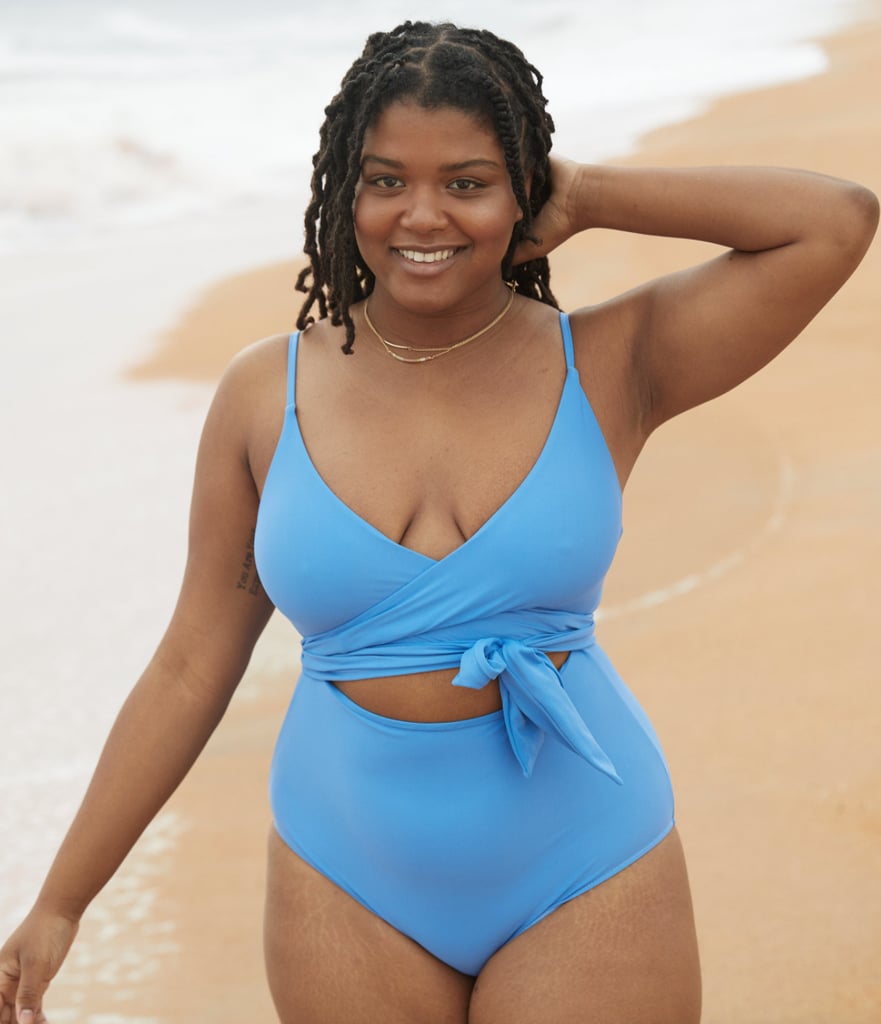 Triangle
Characteristics:
-Hips and thighs are wider than your shoulders and bust
-Defined waist that is narrow compared to your hips
Goals: emphasize top half of body to balance out bottom half and accentuate defined waist
Example: Shoulder detail draws the eye up
Round
Characteristics:
-Wide mid-section
-Bust wider than your shoulders
-No waist definition
-Bust, waist, and hips are usually very close in measurements
Goals: create waist definition and balance slimmer and fuller parts of the body
Example: Bare skin creates waistline and draws the eye toward slimmer parts of body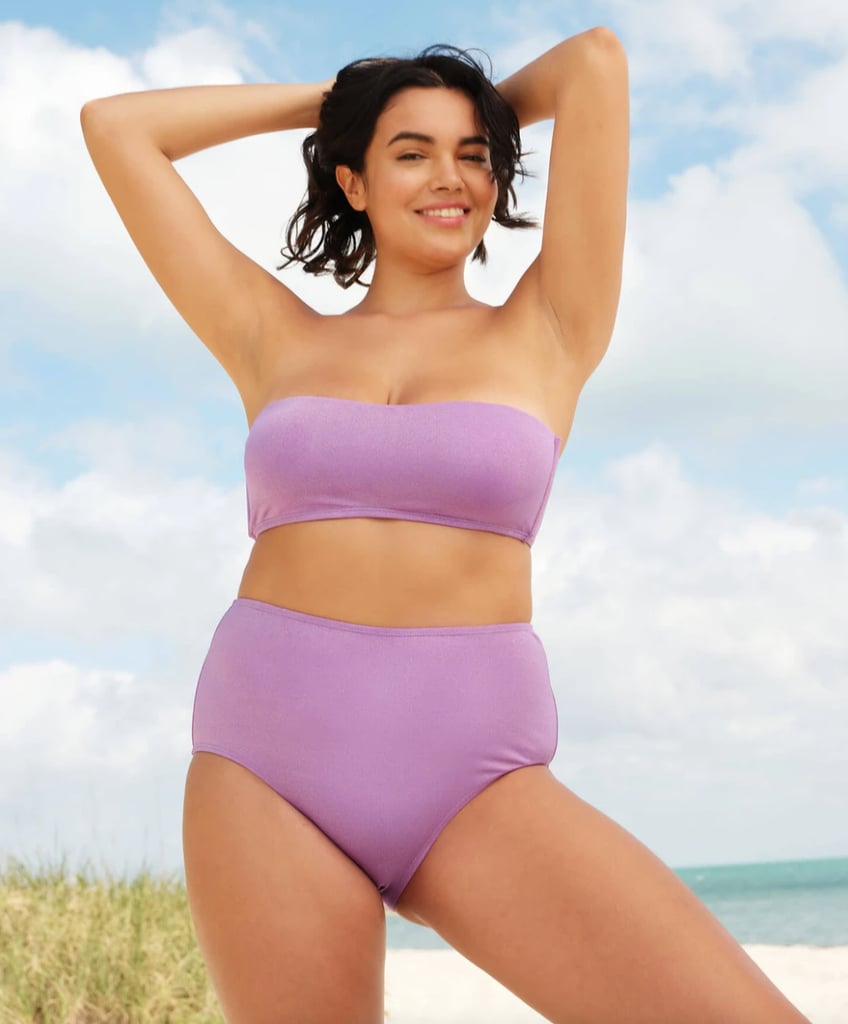 Remember, every body deserves to have fun in the sun. No matter what shape you are, the right swimsuit os out there for you.
Author: Stylist, Gianna Nucci
Get even more style tips from Gianna at Gianna Nucci Style!